frevvo v11.1 Documentation
Welcome to the frevvo documentation!
Stop spending days or weeks chasing down paperwork or trying to keep track of things in your inbox.
Quickly automate any workflow with frevvo's simple drag-and-drop tools. No coding or I.T. required.
Visit us at www.frevvo.com
Explore popular topics here...
User's Guide
More resources from frevvo...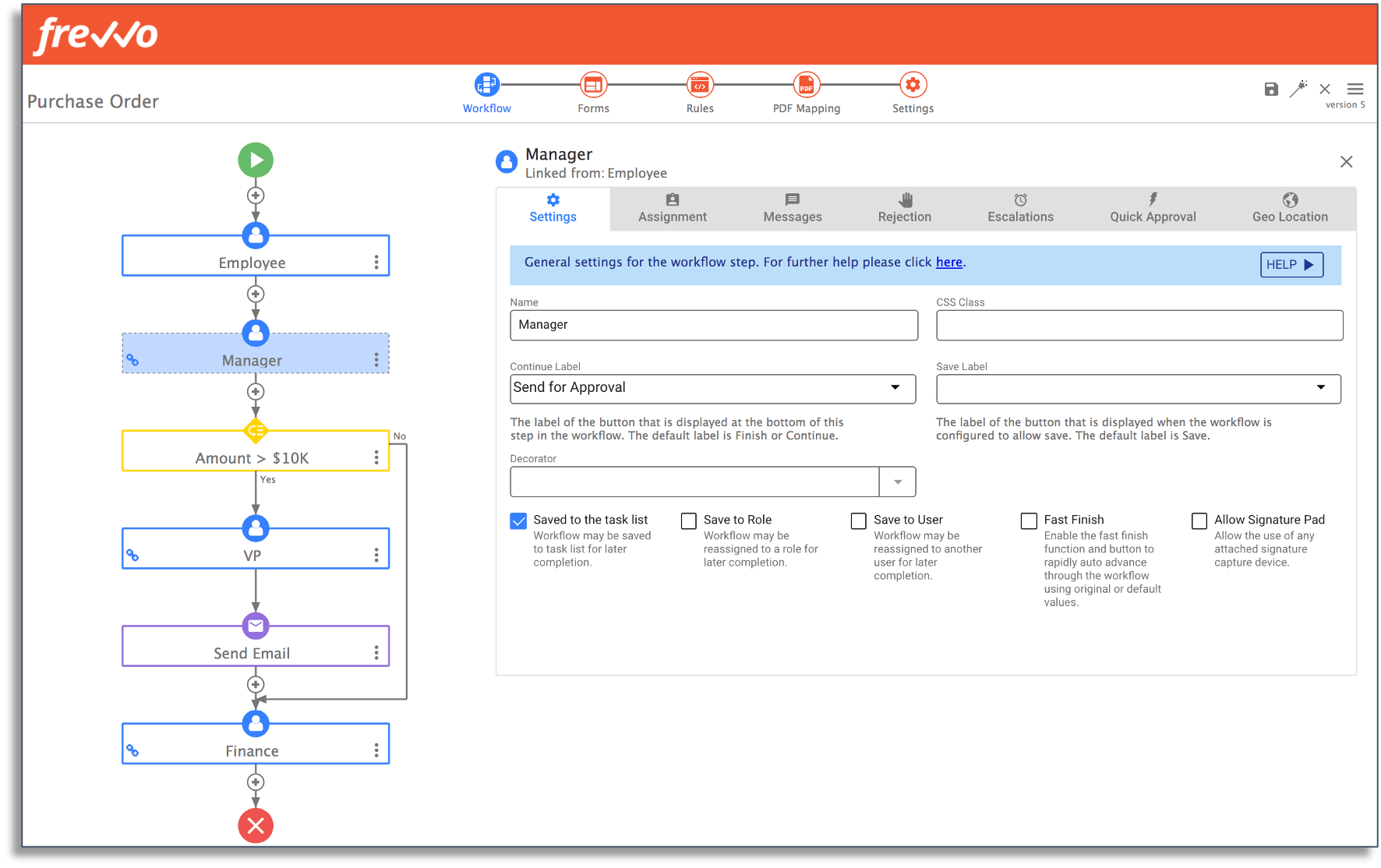 frevvo Status Page
We publish our most up-to-the-minute information on service availability at https://status.frevvo.com/. Check the status page any time to get current status information, or subscribe to be notified of interruptions to frevvo services.
Our New Look
You will notice in v11.1 that our look has been updated! We are proudly sporting a blue banner in the form designer, and our logo is updated as well. Please note that the screenshots within this documentation may show either new or old color schemes, logos and icons, but this does not change the functionality discussed. If you have any questions or are unsure how the documentation relates to your user interface, reach out to us a support@frevvo.com.